The garden was created by classmates and friends, teachers, and relatives in memory of 14-year-old Dafina Georgieva. On November 18, 2003, the ACS prep student was struck and killed by an automobile while crossing the main road in front of the school to catch the public bus.
The garden was built on a 1,700-square-meter area in the central part of the college campus. Surrounded by the school buildings, the garden has become the campus spiritual center. Significant features are found in the garden area, such as: The Stage of Life; The Labyrinth of Secrets; The Wall of Wishes; The Stone River; Juliet's Cradle; The Sun-Dial. Artwork found in the garden includes: a Silver Tree, created by Kolio Karamfilov and Sava Savov; a sculpture figure of Juliet (Dafina's favorite character), created by Petrinel Gochev; a plastic figure of a dove (representing Dafina's soul) created by Georgy Chapkanov; the rose of Little Prince, created by Ina Damyanova; and a pillow with 14 favorite things of 14-year-olds, created by Rada Dicheva. A variety of exotic and rare botanical species like Japanese morello-tree, maple, magnolia, wisteria, and cypress are planted in the garden. All artwork was created and donated especially for the garden.
Dafina Garden has brought an emotional intensity to the campus area. It is a unique art center of the school. It is a place where extracurricular activities, art exhibits, stage productions, and shows take place. Meanwhile, it retains an aura of the private place for meetings and discussions.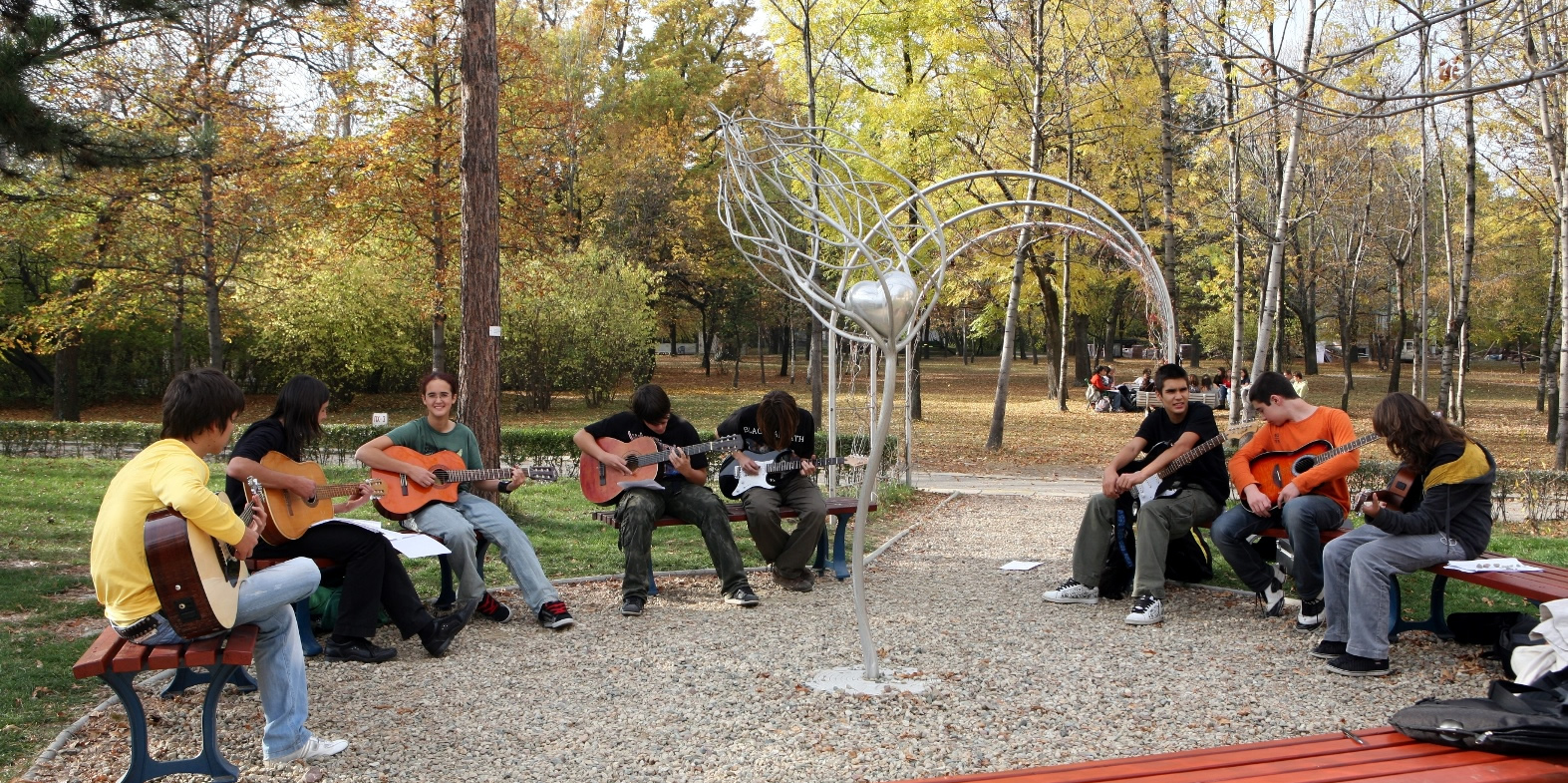 The Fountain is located in the center of the college campus and over the years has become a symbol of ACS. It was donated to the College by Lazar Kiselinchev, whose firm constructed the buildings of the new Sofia campus in the 1920s. The fountain is a replica of an old Turkish fountain in Samokov, the previous location of the American College.