Named after philanthropists and ACS friends Nellie and Robert Gipson, the library of the American College of Sofia occupies a large space of about 300 square meters. Along with approximately 16,500 volumes, there are several high-tech computers for student use.
Students can peruse online subscriptions, including an up-to-date encyclopedia, Turnitin, NoodleTools, and other resources. The library is subscribed to Britannica School online, which has an access to the EBSCO full-text article database, some reliable internet sources available by keyword search, primary sources and e-books from the Guttenberg project.
Additionally, the library is subscribed to 7 paper magazines: Scientific American, Time, The Economist, National Geographic, Discover, Seventeen, and 8 magazine.
The library also houses a 2,140-volume collection of historical books, known as the Rila Collection due to the fact that some of the pre-War ACS books were hidden for safekeeping in the Rila Monastery for over 50 years during the communist era. A part of the collection is always on exhibition in the foyer of Ostrander Hall.
It is a tradition for students to help the librarians with everyday duties. Each year, there are volunteers who help shelving books, binding new acquisitions, changing labels, etc.
The library is also a place for student exhibitions and presentations. Here an opportunity is presented to students with different hobbies to share their interests with other students and members of the faculty. In addition, different clubs organize meetings and lectures, and meet here with professionals from outside the college.
Library resources are tied to the curriculum and constantly expanding. The library strives to create an atmosphere of serious learning within a friendly and helpful environment.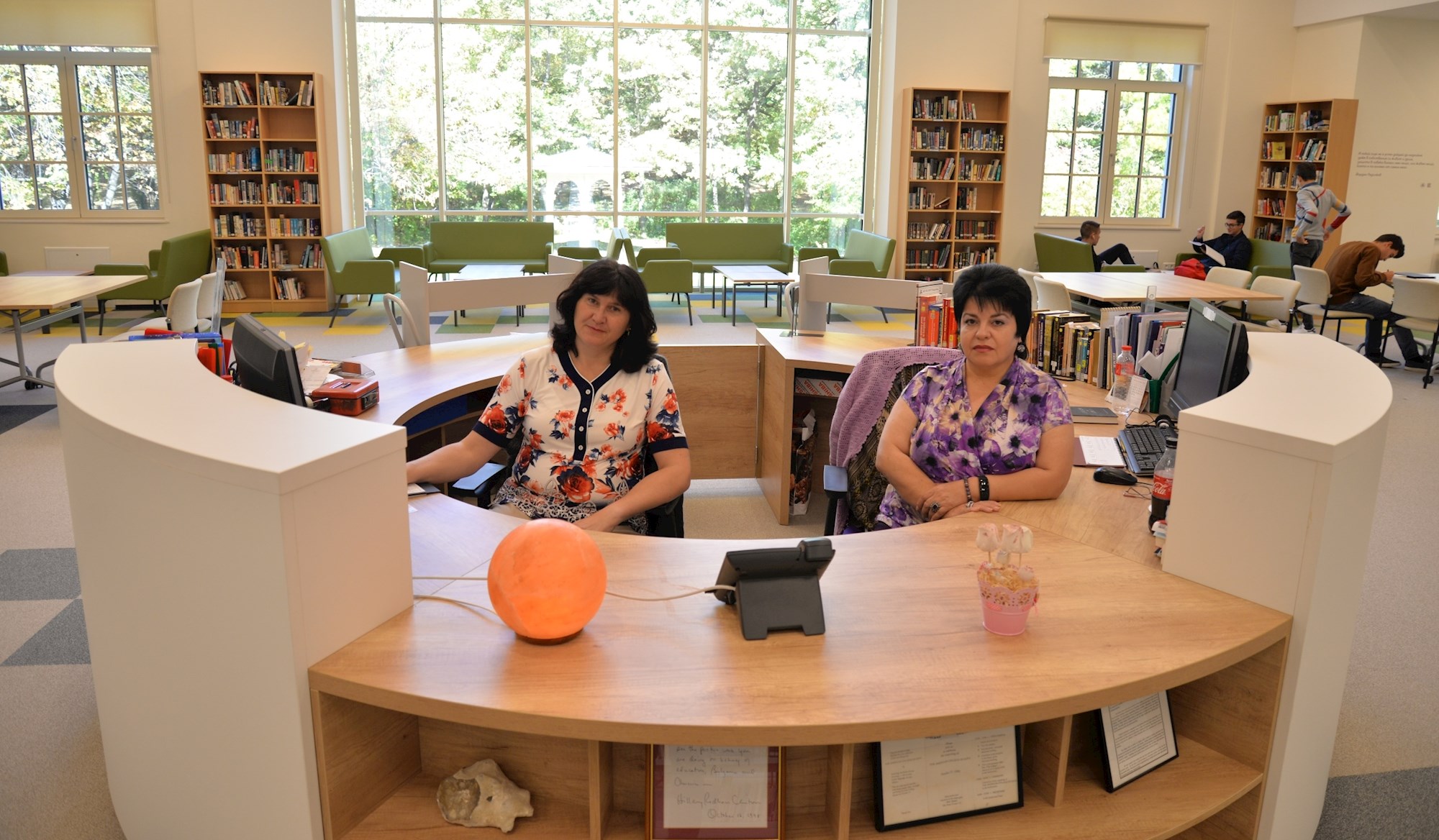 | | |
| --- | --- |
| Alexandra Alexandrova  | Emilia Peeva |
|   |   |
| Head of Library      | Librarian |
| ACS librarian since January 1996      | ACS librarian since April 2007 |
| Master of Library and Information Science | Master of Library and Information Science |
| Sofia University "St. Kliment Ohridski" | Sofia University "St. Kliment Ohridski" |