Arts Events and Stage Productions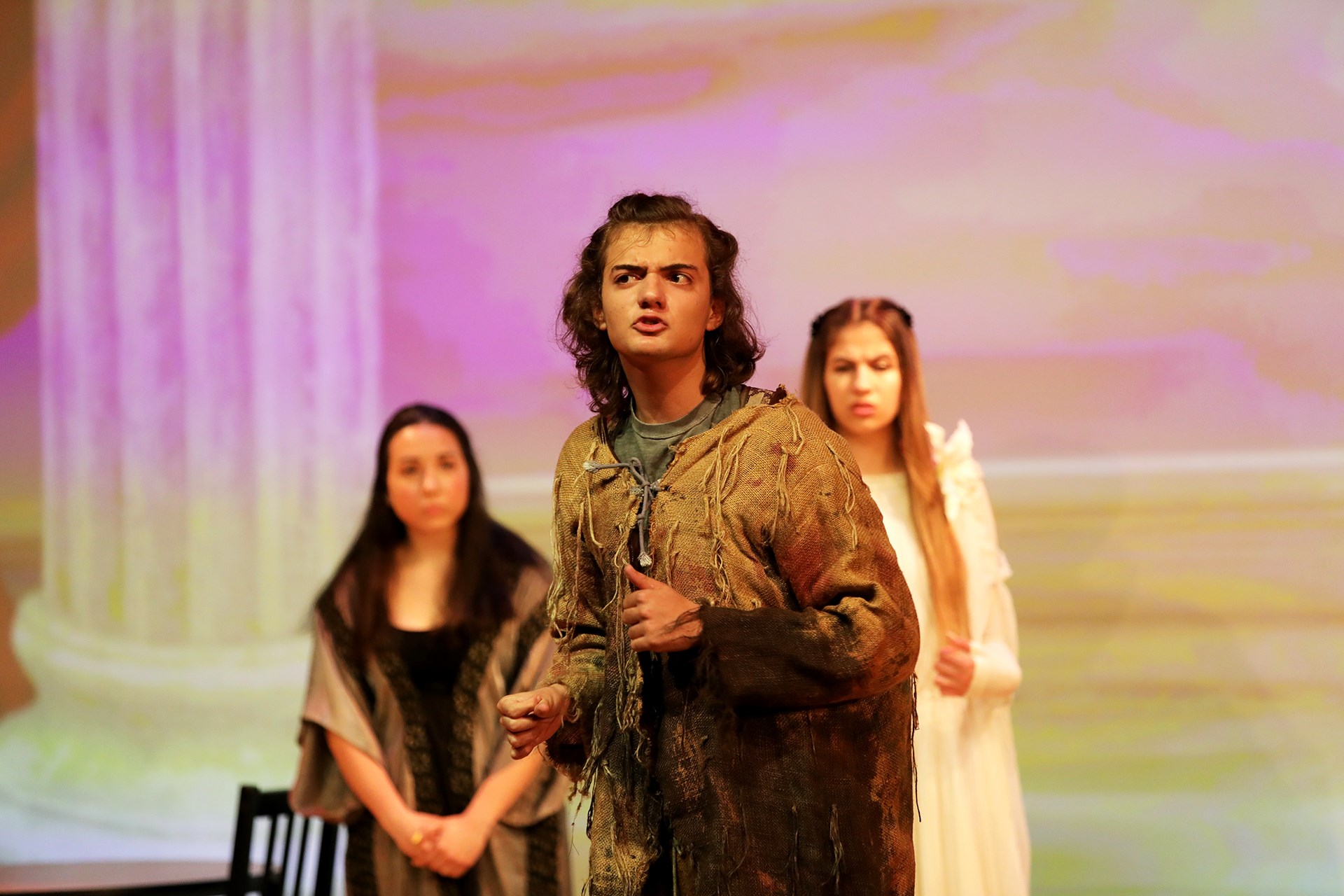 Performing Arts
Students at the American College have a variety of opportunities to participate in the performing arts. There are several stage productions every year, including an English-language Musical Performance and a Bulgarian-language Drama. In addition, there are opportunities for students to showcase their talents at our annual winter Christmas Concert, springtime Arts Fest, and Classical Music Concert.
In 2007, ACS expanded its Arts Program, connecting professional directors, musicians, conductors, and dance coaches to students at the College. This initiative not only enhanced the opportunity for student involvement, but it also created a unique partnership between ACS and professionals within the Bulgarian arts community.    

Lastly, our mentors, together with our students, also work in truly diverse groups such as our Balkan Dance Ensemble (which also includes parents and teachers as a part of the regularly occurring practices), the ACS Choir, and in more recent years there have been many student rock bands. 
Check the latest Arts Events
Meet the Performing Arts Program Team
Boris Pankin
Arts Program Director
b.pankin@acsbg.org
Master of Arts in Drama Theater Directing

National Academy for Theatre and Film Arts, Sofia
Kristian Popov
ACS Choir Conductor / Musical Group Vocal Director
k.popov@acsbg.org
Master of Arts in Choir Conducting

Bachelor of Arts in Conducting and Clarinet

National Academy of Music "Pancho Vladigerov", Sofia
Marian Bachev
Bulgarian Drama Program Director
m.bachev@acsbg.org
Master of Arts in Performing Аrts Management

Bachelor of Arts in Drama Theater Acting

National Academy for Theatre and Film Arts, Sofia
Milena Tsolova
ACS Choir Accompanist / Instrumental Program Advisor
m.tsolova@acsbg.org
Master of Music in Piano Performance

University of South Florida, Tampa, USA

Bachelor of Music in Piano and Music Education

State Music Academy "Prof. Pantcho Vladigerov"
Anastasiya Nedelcheva
Dance Program Director
a.nedelcheva@acsbg.org
Major Dance Program

Sofia Opera and Ballet

National School of Dance Art, Sofia

Swiss Professional Ballet School, Zurich