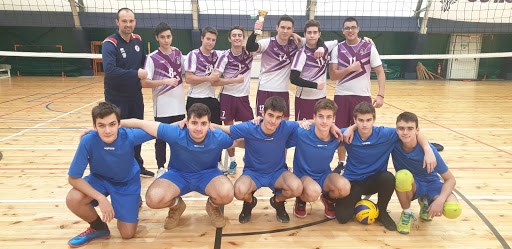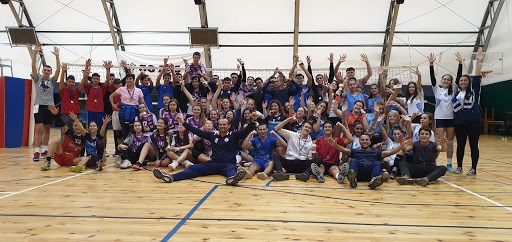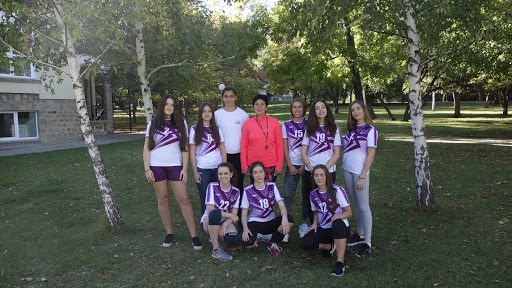 Volleyball first came to the American College in Sofia in 1994, when our dedicated and enthusiastic trainer Ms. Gigova met with ambitious students to create a volleyball club. The first volleyball team consisted of girls only, but soon boys also wanted to join the club. From these modest origins, the volleyball club has become one of the most popular sports clubs at ACS. There are often tournaments against other schools in Sofia in which our school frequently earns prizes and medals. Exciting games and countless practices have developed strong team loyalties and memorable moments that linger in the ACS gym.
The athletes on our current girls volleyball team are distinguished by exceptional general physical qualities, psychological resilience and cheerful character. The boys have an unmatched competitive spirit, strong discipline and great sportsmanship. They devote their time to training and competitions and at the same time excel in their academic duties at the college. The teams are cohesive and united. The captains of the teams are dedicated to their teams and in every way help and support all the players and the whole sports activity in general.
In addition to our varsity-level teams, ACS students enthusiastically participate in the annual intramural tournament. During the intramural competition, varsity-level and non-varsity players compete on mixed teams (with multiple grades and both sexes) according to the rules of the tournament. Each year, the winners are immortalized on the Champion Board which hangs prominently in Abbot Hall.
"I had professional experience, I came from an innovative school for my time. I wanted to start this amazing adventure and it continues to this day."
Raya Gigova is the founder of the Volleyball teams at ACS and has been a dedicated coach at ACS since 1994.
Valeri Banchev is a volleyball and basketball coach at ACS, and he is also the Athletic Director of the College. He is a professional volleyball trainer and a national champion in Bulgaria for 2020. Mr. Banchev has been working in the College since 2016, and during that time, the boys volleyball team has earned four golds for ACS.
Mark McGivern was born in Glenrothes, Fife, a small town on the east coast of Scotland. He grew up playing football, and would have been a professional football player today if it weren't for the Scottish weather. One typically rainy school day he decided to get out of the rain and try a different sport - 15 years later he found himself standing on a volleyball court in London competing for Great Britain in the London 2012 Olympic Games. Turns out rain in Scotland wasn't a bad thing after all.