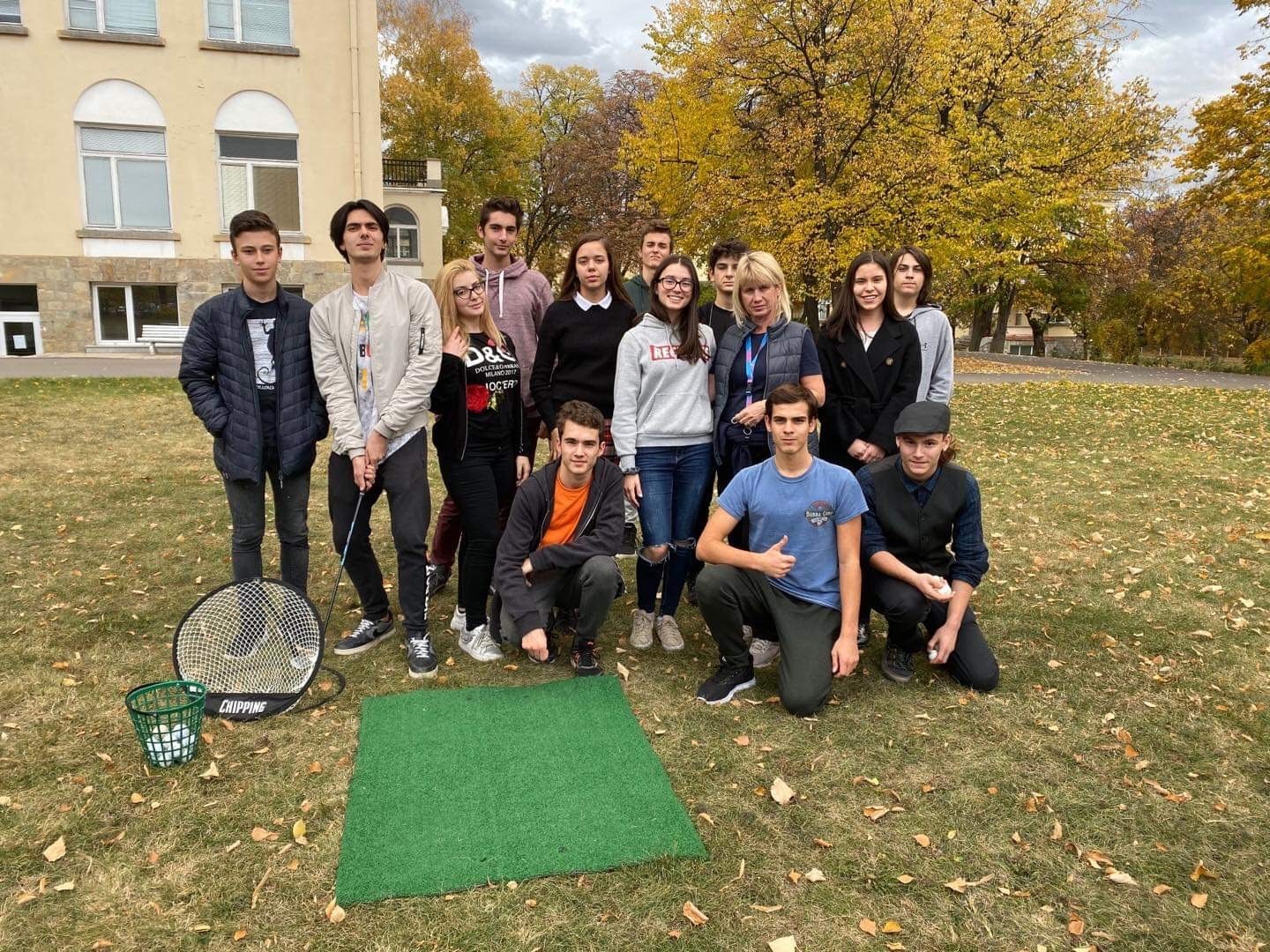 The Golf Club at ACS presents a wonderful opportunity to try something new: A sport that is not widespread in Bulgaria. You will find new friends, learn more about golf -- terminology, rules, dress code, manners, and last but not least -- how to hit a golf ball!
The Golf Club was created some years ago by an initiative from ACS students under the guidance of Ms. Stefka Papazova. Every year the club participates in the Arts Fest where club members play chipping and putting and demonstrate how an "aristocratic game" can be fun and easy to play. The club also goes to the National Sports Academy "Vasil Levski" in Studentski grad where club members are able to practice on a larger area of up to 210 meters. There they play full swing, and as a result, the members can enjoy the magic of golf. The instructor of the Academy, Mr. Todor Aleksiev, offers excellent advice to the members in order to improve their game.
During regular meetings of Golf Club, club members play chipping on the college field behind the academic buildings. When the conditions are not appropriate to play outside, students practice their putting in the Fitness Center, make creative presentations about golf and examine the different types of shots in greater detail. When the spring comes, the Golf Club returns to the NSA.